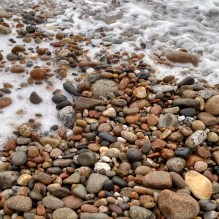 Contact Information
Email:
rob@zaslowlegal.com
Phone:
203-775-0800
Fax:
475-289-2135
Visit Website
---
Address:
304 Federal Road, Brookfield, CT 06804
---
Profession: Attorney
Non-Adversarial Divorce Services: Mediation, Collaborative Divorce
Collaborative Practice Group: Not Applicable
---
As my office is in Brookfield, I primarily address matters that fall in within the spheres of the Danbury, Waterbury, and Torrington judicial districts. However, during my more than two decades as an attorney in Connecticut, I have extensive experience with matters throughout the state. My focus is family law. I began helping people through the family law process in 1992. Unfortunately, many who do not have experience with families in transition -- divorces, custody issues, parenting issues -- believe family law is relatively simple. Nothing could be further from the truth. Family law is the most personal, meaningful, and directly impactful area of the law. It impacts your children. Your income. Your financial status. Your future. My office is here to help with any family law issues that affect you and your family. While issues can be addressed through the courts via litigation, the better way is through alternative dispute resolution (ADR) techniques of Collaborative Divorce, mediation, arbitration, or parent coordination. I look forward to helping you and your family move forward with respect, dignity, collaboration, and dialogue.